AW 22/23 shoe guide: cool and wearable shoe trends. 
Runway edit.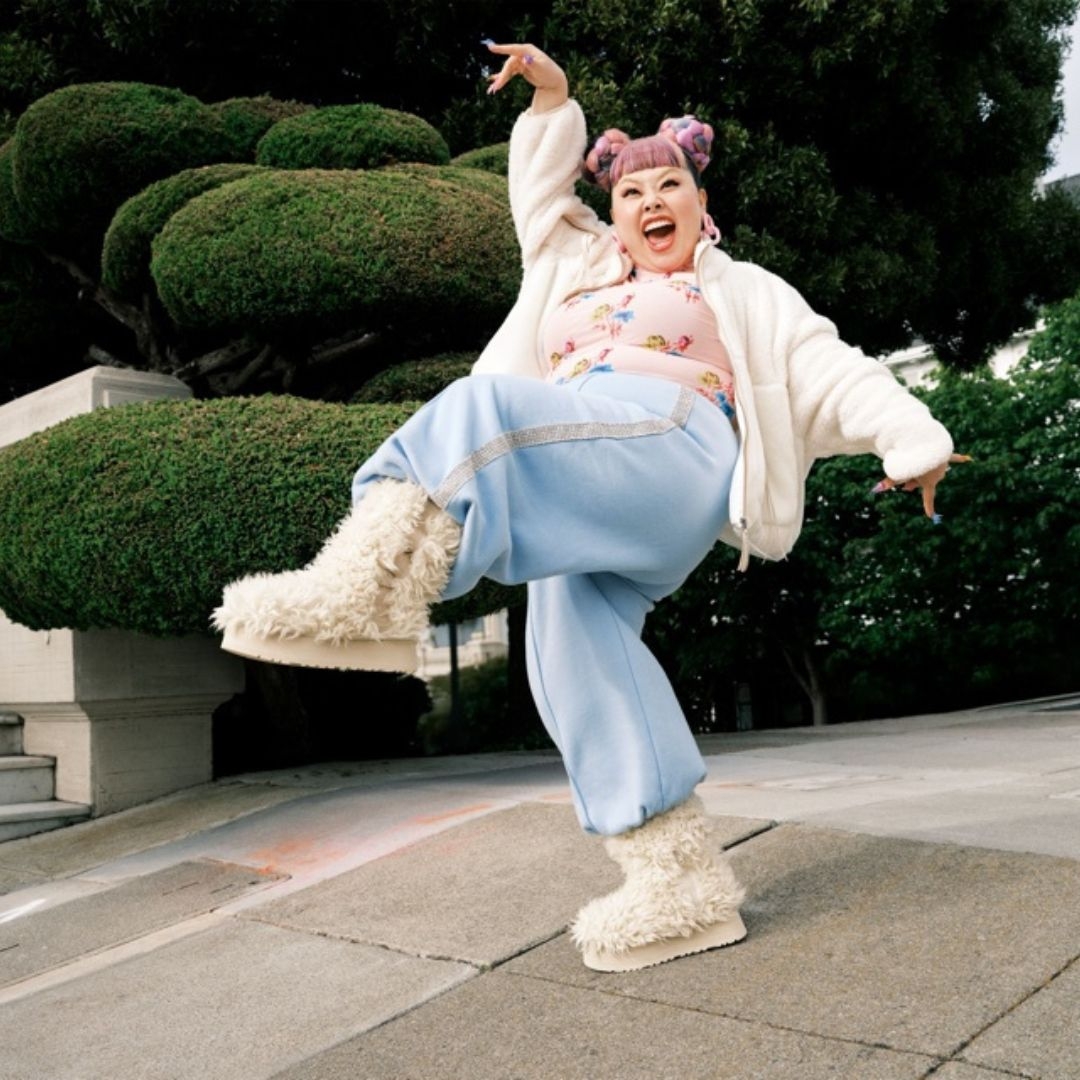 We've filtered the excesses we've seen on the runways and here you'll find an AW 22/23 shoe guide with 10 cool and wearable trends.
Now Autumn has arrived once again – and pretty early here in Europe – it's time to get your feet a Pedi and footwear that will have you trailblazing the shoe game, from the runway to the streets. This fall, revisited classic styles are proving to be the latest fad. Consider that the everyday uniform has become more basic, even minimalist. So to stand out from the crowd, shoes and handbags are the pieces to invest in. The good news is that there are shoes for all tastes this fall 2022. You'll find everything from super high heels to Ballerinas flats, to shoes with fur and embellished.
1- Sky-High Platform
What better way to get out of our world crisis than with a pair of sky-high platform sandals? Being Mary Jane or open-toe, platform shoes offer a perfect transitional shoe that can be paired with just about anything. Maybe their features in Versace and Valentino shows will convince you to nab a pair.
2- Preppy Oxfords
Oxfords and loafers will still be in vogue, as they complement the preppy style. And yet, with all kinds of soles. Check out the modern peep-toe loafers from Louis Vuitton, the buckled Erdem brogues, and the lace-up platform from Simone Rocha.
3- Prima ballerina Flats
After a few seasons in the shadows, the ballerina shoe is cool again, according to our AW 22/23 shoe guide. But see for yourself at Miu Miu, Khaite and Proenza Schouler collections. And when the temperatures drop, do like the models on the Chanel runway and wear your slipper-inspired pumps with thick tights.
4- Boots
You will see all kinds of boots on the market. But pick the cowboy-inspired model. The boots that invaded the streets last winter are still in the game. And they will be worn with everything; dresses, denim skirts, formal suits (in the best Elvis style), and trousers. Check out the collections of Chloé, Celine and Missoni.
5- Fuzzy
When the temperatures are dropping, it's a challenge to keep comfortable and stylish at the same time. And for our AW 22-23 shoe guide, we've found the perfect shoe for the job; one covered or lined in fur. Woolly slides or clogs are your winning choice. And trimmed fur boots are also irresistible.
6- Wellies
The rain boot or Wellies, the number one festival uniform, has been given an upgrade. This autumn/winter 22-23, you'll be wearing it with a buclé skirt or dresses and shorts, in the best of the country-club-high-society girl style. Even before the season started, Chanel's black Wellie with the CC logo on the front had already become an obsession among the fashion tribe. Gabriela Hearst and Dior also designed incredible rubber boots for you to face rain, snow or any bad weather.
7- Buckle details
Buckles are back. Well, everything seems to be back in fashion, right? Anyway, boots adorned with buckles, studs and stompy thick soles are inspired by motorbike gangs and punk style. Take a look at boots from Miu Miu, Erdem, and Coach. On the other hand, designers like Del Core and Giorgio Armani use buckled straps on high heels creating a sexy and elegant silhouette.
8- Shiny Shoes
Whether it's a pair of power pumps, heeled sandals or even a loafer in question, metallics, sequins, studs and shimmer are always the answer this autumn and winter. Seems the likes of Bottega Veneta, Isabel Marant and The Row are getting it right with metallic shoes splashed across their runways. Claim your right to have fun once again with shoes that razzle, dazzle, and offer light to gloomy days.
9- Second Skin
The second-skin boot is the best option for over-knee boots. They elongate the silhouette and create a slim and elegant look. It goes with skirts and dresses of all lengths. Keep reading this AW 22-23 shoe guide, but put second-skin boots at the top of your shopping list. And take inspiration from the likes of Balenciaga, MM6 Maison Margiela, Versace and Jil Sander.
10- Artsy Footwear
Sculptural heels will be the next conversation at cocktail parties. From curvy, sloping shapes to surreal heels like Loewe's soap sandals, artsy shoes belong on the streets and in art galleries.
Photos and Images courtesy Valentino, Chanel, Missoni, Cult Gaia, Balenciaga, UGG, Jimmy Choo, Alexander McQueen,