4 outfit formulas for every Holiday celebration 
Christmas time is here!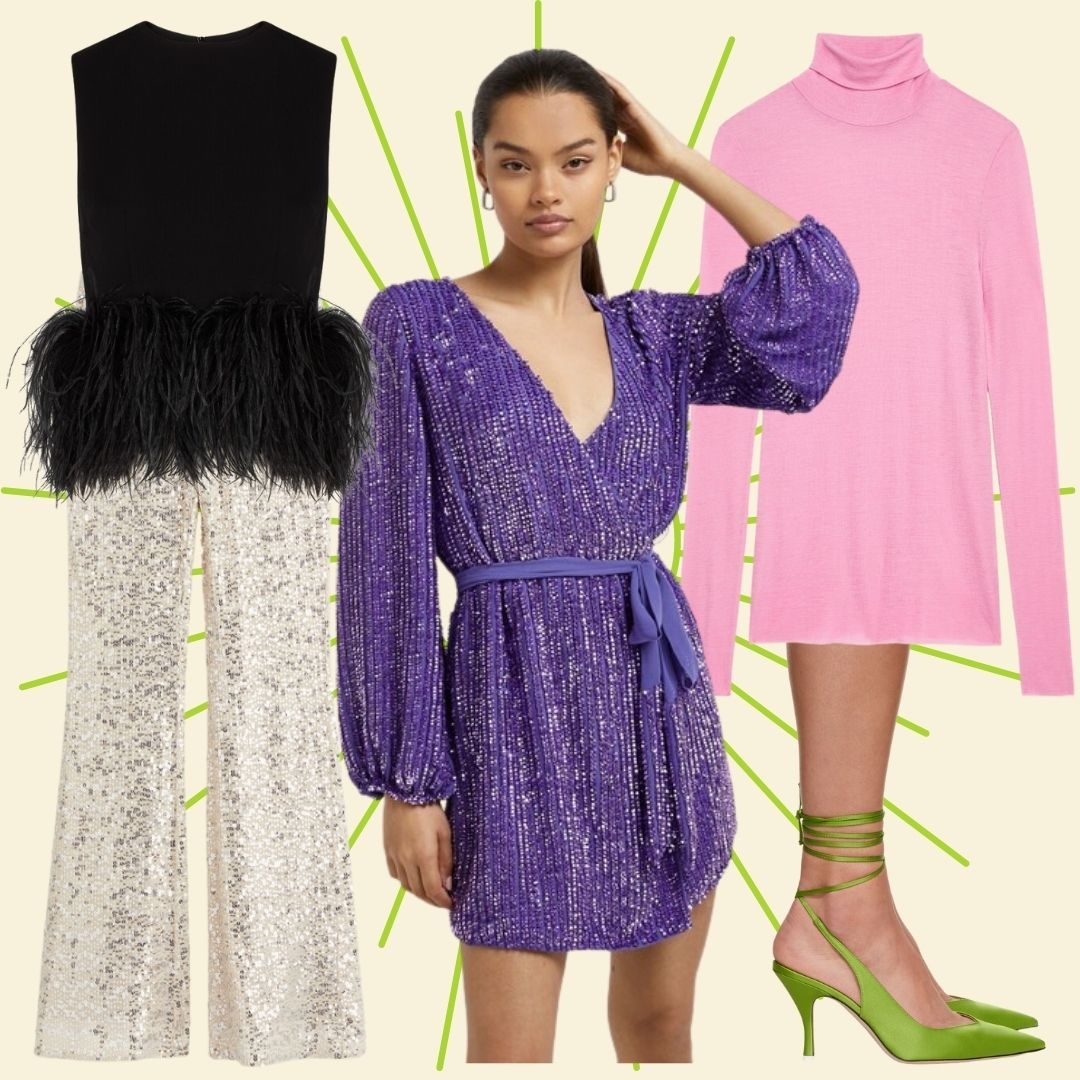 Like many of you, we are doing our preparation for Christmas online. With the 4th pandemic wave hitting some countries or because of the new covid-19 virus strain, we are planing everything in advance to receive our present lists or outfit for the Holiday celebration on time via the new Santa Klaus, aka DHL. Have you checked our other Christmas lists? But here we've prepared 4 easy and clever outfit formulas for you to survive the holidays in great style.
Have fun with our selection: we select independently all products featured on Notorious-mag. However, when you buy through our links, we may get a commission.
December, 23rd-Decorating and organising
This is the day you want to wear comfy clothes to decorate the house and get everything ready for Christmas. But you also want a festive outfit, and nothing's better than red to put you in the holiday celebration mood. Pair a tartan dress with a retro Fair Isle knitwear inspired by Princess Diana's Christmas look or wear a plaid top with on-trend leggings. And complete your outfit with red velvet slippers.
December, 24th – Christmas Eve
This year, families are going to be reunited around the table, and this will be so special that you should wear a fabulous outfit on Christmas Eve. Sequins and feathers will make your Christmas celebrations merrier. 2021 is also time to party in bold style as Miu Miu Nuit showed us.
December, 25th – walking in the woods
Enjoy a nice winter day outdoors with a warm coat, sweater and a chunky scarf. Add some edge, wearing a balaclava instead of a beanie. Opt for velvet trousers to keep the holiday celebration spirit up, and complete your outfit with on-trend ankle boots with chunky soles.
December, 26th – Cosy movie day at home
Now it's time to relax and spend a lazy day at home watching the best Christmas movies from the '40s. Luxury and beautiful pyjamas are already a classic for this day; they are a comfortable outfit with a dash of glam. But if you are not a pyjama person, we have two winner looks for you. We suggest a knit dress, comfortable and chic, with a big necklace and classic Gucci slippers. More playful, we selected a grey skirt with wide pleats, the must-have skirt for this season, with a modern cut-out pullover and on-trend clogs for a contemporary outfit. Between the two looks? Tough decision.
Title photo via notorious-mag,
Finally, you may like to watch our video about how to live a long and happy life.
[fvplayer id="343″]