10 Spring 2020 fashion ads 
Your virtual window shopping.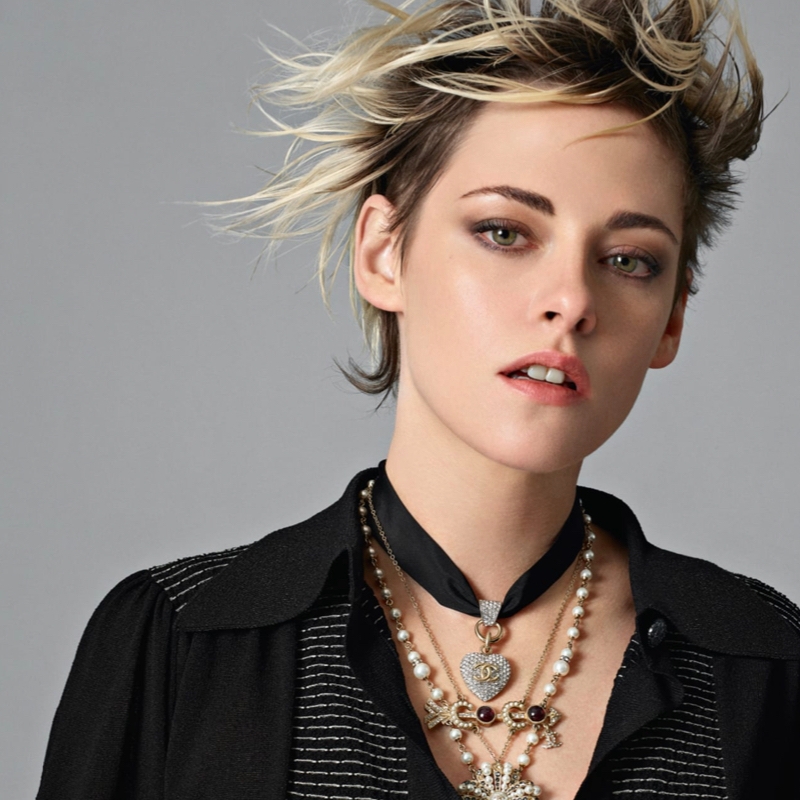 Picking our top 10 Spring 2020 fashion ads was not an easy task. Because you see, we love fashion, and we love advertisement, so imagine our delight when you put the two together.
In short; with no further ado, here are our favourite Spring 2020 fashion ads.
Louis Vuitton
The inspirations for Louis Vuitton's spring/summer 2020 ad campaign is the Belle Époque. As a result, Collier Schorr photographed Louis Vuitton ambassador actress Emma Stone, the Chinese actress Zhong Chuxi and models in romantic looks. Additionally, the photos were shot at London's Park Lane Hotel, which fabulous Art Déco architecture doesn't appear as much as I'd have liked. Even so, we loved the campaign, the looks and the spring handbags. The photographs show the Vanity bag in Monogram and the Dauphine, now in suede and épi leather.
Chloé
We love Chloé's dreamy spring/summer 2020 campaign, "Handle With Grace", directed by Ezra Petronio. The campaign features top models Felice Nova Noordhoff, Mona Tougaard, and Rebecca Leigh Longendyke. During the fashion shooting, the models were photographed by David Sims. Moreover, Duffy is responsible for the hairstyling, and Lucia Pieroni, for the makeup. By the way, this spring, the iconic Aby bag also comes in pale yellow.
Michael Kors
As you can tell, Michale Kors campaign screams luxury and glamour. To clarify, photographers Inez and Vinoodh shot the models Ugbad Abdi and Rianne van Rompaey in a mansion in Beverly Hills, California. Because, as Kors explained, "The Collection campaign focuses on a mix of ease and glamour that is inherently American, and the layers of sophistication, irreverence and romance found in the images complement that juxtaposition".
Chanel
Kristen Stewart is the face of the Chanel Spring 2020 fashion ads. For this campaign, photographer Jean Baptiste Mondino shot the actress. As a result, the images are minimalist, with no décor or effects, and show Kristen wearing Virginie Viard designs and several layers of necklaces and bracelets. The actress, who's been a Chanel ambassador since 2015, said that "The mood of the campaign felt sort of suspended like that moment when you jump into the air and you are weightless". She added, "The clothes felt like they could move, and they could dance, and they could run, and breathe, and I felt like it was a breath of fresh air, really modern and clearly from a female perspective as well."
Isabel Marant
Isabel Marant campaign features top model Rebecca Leigh Longendyke at the beach. Fashion photographer Juergen Teller shows her fully dressed, in contrast with the other beach-goers. The makeup artist  Lisa Butler and hairstylist Damien Boissinot are responsible for beauty. Further, the styling is by Geraldine Saglio, and the creative direction is from Franck Durand.
Fendi
Spring campaign for Fendi had photographer Nick Knight producing some fantastic images. Therefore, this is maybe one of my favourite Spring 2020 fashion ads. In other words, the colourful backdrop of the photos and floral-printed chairs make us dream of warmer days. Models Adut Akech, Jing Wen and Rianne Van Rompaey are the faces of the campaign.
Dior
You may not have heard of her before, but Catherine Dior, sister of Christian Dior, and her love for flowers are the inspiration for Dior s/s 2020 collection designed by Maria Grazia Chiuri. As a result, the elegant ad campaign shows a woman who loves nature, wearing cute straw hats. Brigitte Niedermair photographed models Selena Forrest and Ruth Bell for the beautiful Spring 2020 fashion ads.
Prada
"Plain Redefined As Daring Attitude" is Prada's Spring 2020 campaign. Designer Miuccia Prada worked with creative director Ferdinando Verderi and photographer Jamie Hawkesworth to create the campaign. As a result, the images show words starting with each letter of Prada, expressing the company's ideal woman. To sum up, among the models are Freja Beha Erichsen, Anna Ewers, Miriam Sanchez, Berit Heitman, Ruiqi Jiang and Ashley Radjarame. In addition, makeup is by Dick Page, the hair by Anthony Turner and styling, by Olivier Rizzo.
Miu Miu
Casa Corberó, built by the Spanish artist Xavier Corberó near Barcelona, was the set for Miu Miu campaign. Most importantly, Bella Hadid and a cast of models like Tomiwa Adeshina, Pia Ekman, Xiao Wen Ju and Kaila Wyatt among others appear in the B&W and colour photos. In short, the mood of the fashion ad is an all-female artist's colony, part home-part art gallery.
Ralph Lauren
This season is all about retro cinema. That is to say, Lachlan Bailey created collages that look like retro movie posters. In the same vein, Ralph Lauren and the models Faretta and Felice Noordhoff star the fashion ads. To clarify, the designer says that he designs a collection with a heroine in mind. In other words, "She is the star of my movie and expresses what I have to say", explains Lauren. Furthermore, stylist Michel Botbol, makeup artist Mark Carrasquillo and hairstylist James Pecis joined forces for this campaign.